Personal Injury Treatment
Whether it is due to a personal injury or work injury, persistent back and neck pain after a slip or fall should be addressed with care from a chiropractor. If you live in or around Cincinnati and have recently been injured, contact Dr. Louis Valentine, LLC to schedule an examination and begin treating your injury today!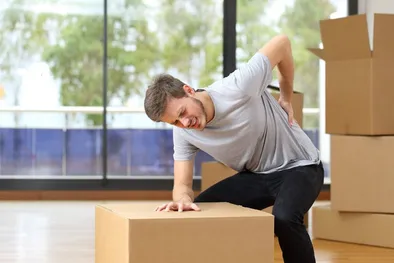 Slip and Fall Injuries Are Very Common
At one time or another, just about everyone will suffer slip or fall injuries from a mishap on an icy sidewalk or a slick wet floor. Most of the time when you take a slip or a fall you instinctively try to brace your fall by extending your arms. This may result in an injured shoulder, twisted muscles, or straining a ligament.
Falls that cause the discs in your spine to move out of their natural alignment can pinch your nerves and cause unbearable nerve pain in addition to your soft tissue injuries. Subtle injuries in your neck may be unnoticeable at first but can create long-term pain and disabilities as your neck muscles attempt to heal on their own. It is estimated that about 8 million people suffer injuries serious enough to go to the ER after a slip or fall. After the age of 65, about one in three Americans suffers a slip or a fall every year.
Chiropractic Care for Slip and Fall Injuries
Modern medicine often works wonders, but surgery and potentially addictive pain medication are not always the best options to treat injuries resulting from a slip or fall. Dr. Louis Valentine, LLC provides expert chiropractic care to assist in the recovery process for back and neck injuries. We will treat the source of the pain and not just the symptoms as you would when using pain medication.
Chiropractic treatment methods are safe, gentle, and drug-free. We will create a treatment plan that is customized to meet your specific health goals and reduce your pain. Chiropractic adjustments and manipulations may be combined with other treatment modalities to provide the relief you need for your personal injury.
Quality Chiropractic Care in Cincinnati, OH
If you have been injured or chronic pain has become just another part of your life, we can help! Call Dr. Louis Valentine, LLC today at (513) 788-7246 to schedule a consultation for effective and long-lasting pain relief.